Catching Lana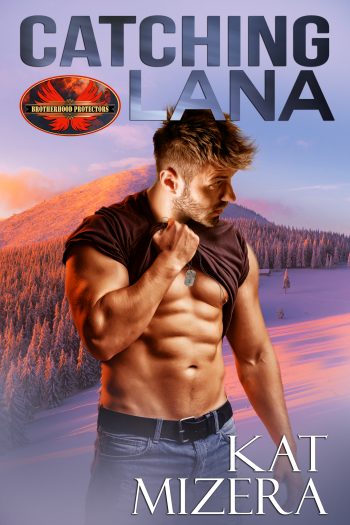 U.S. Marine Corps Major Mark Garrison turns heads when he's not trying to be invisible. He's handsome, muscular and looking to try something new when he heads off to Montana to meet with the Brotherhood Protectors. Things look even better when the sexy redhead he's been lusting after practically falls into his lap.
At six-foot-one, Lana Callahan has always felt awkward around men. Her job as a sports and entertainment publicist puts her around hot celebrities on a regular basis, but she shies away from good-looking men. A new assignment from her boss takes her to Montana and she finds herself face-to-face with the one guy who makes her long for more than casual sex.
Lana's wary of getting too close to the gorgeous Marine she's been fantasizing about for two years, but he isn't about to give up now that he's found her again. Just as things heat up between them, her client's past catches up to him, putting Lana in the crosshairs. Mark's first assignment with the brotherhood could very well be his last, and this time Lana might slip through his fingers for good.