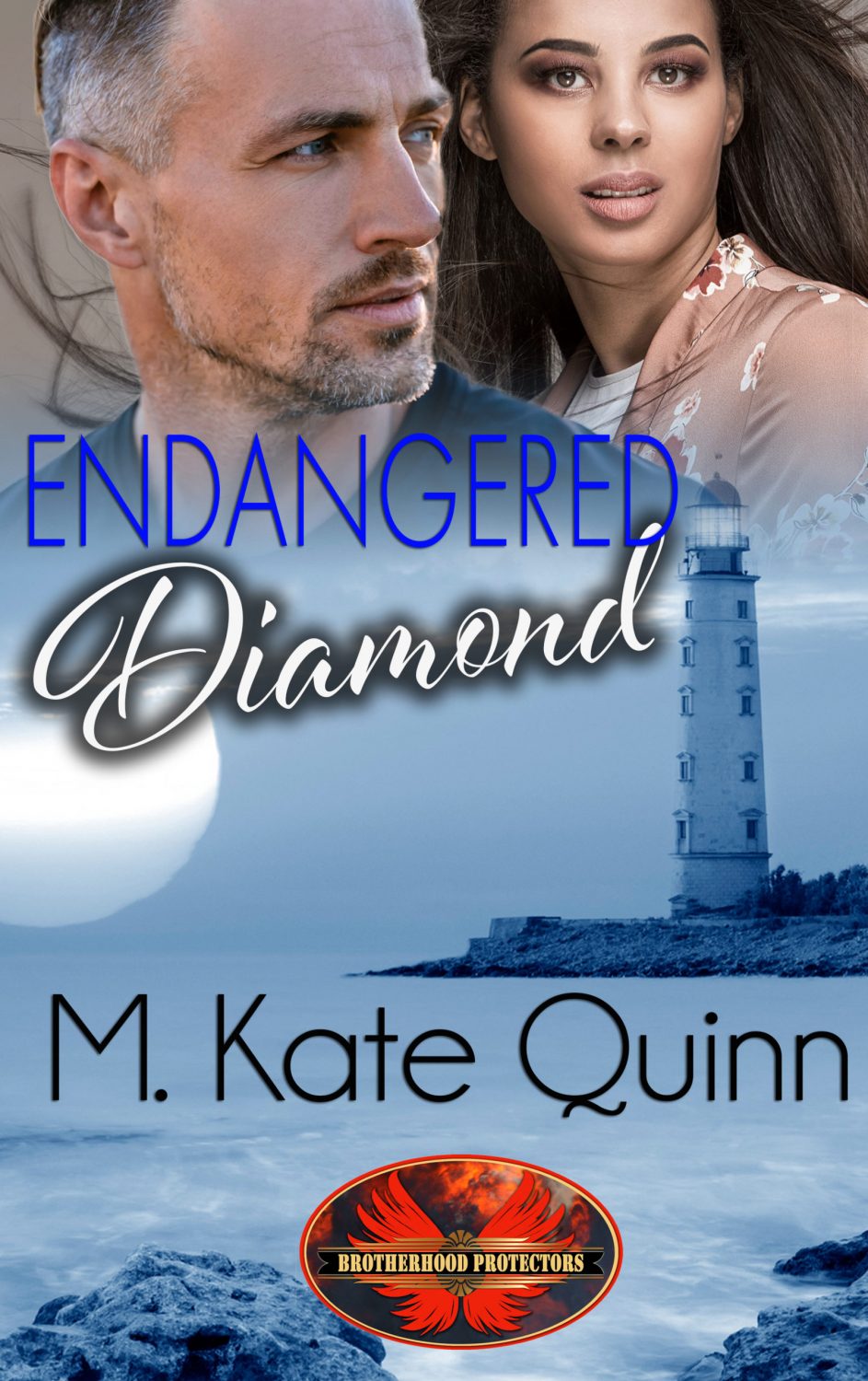 Supermodel, Olivia Diamond, is enjoying her retirement from the glitz and rigor of fame by living the good life on Nantucket, an island off the coast of Cape Cod, until her world craters with the discovery of a dead woman on her beach. The anticipated launch of Olivia's highly publicized tell-all memoir coupled with her eerie and undeniable resemblance to the victim, the local police urge her to hire protection until the case is solved.  She knows just whom to trust.
Declan Keene, a retired Army Ranger, now a bodyguard for The Brotherhood Protectors, flies from his home in Montana for his assignment on Nantucket.  It has been twenty years since he last saw Olivia, known to him then as Livvy Dorman, back when they were young and in love.  They had made promises of forever and while he was deployed overseas, a talent scout crooked his finger and she was gone in a flash.
Declan and Olivia cannot forget the past and old feelings refuse to lay dormant while they navigate the twists and turns of the murder case. Can they face the truth that lives in their hearts and can they stop a murderer hell-bent on evening a score?