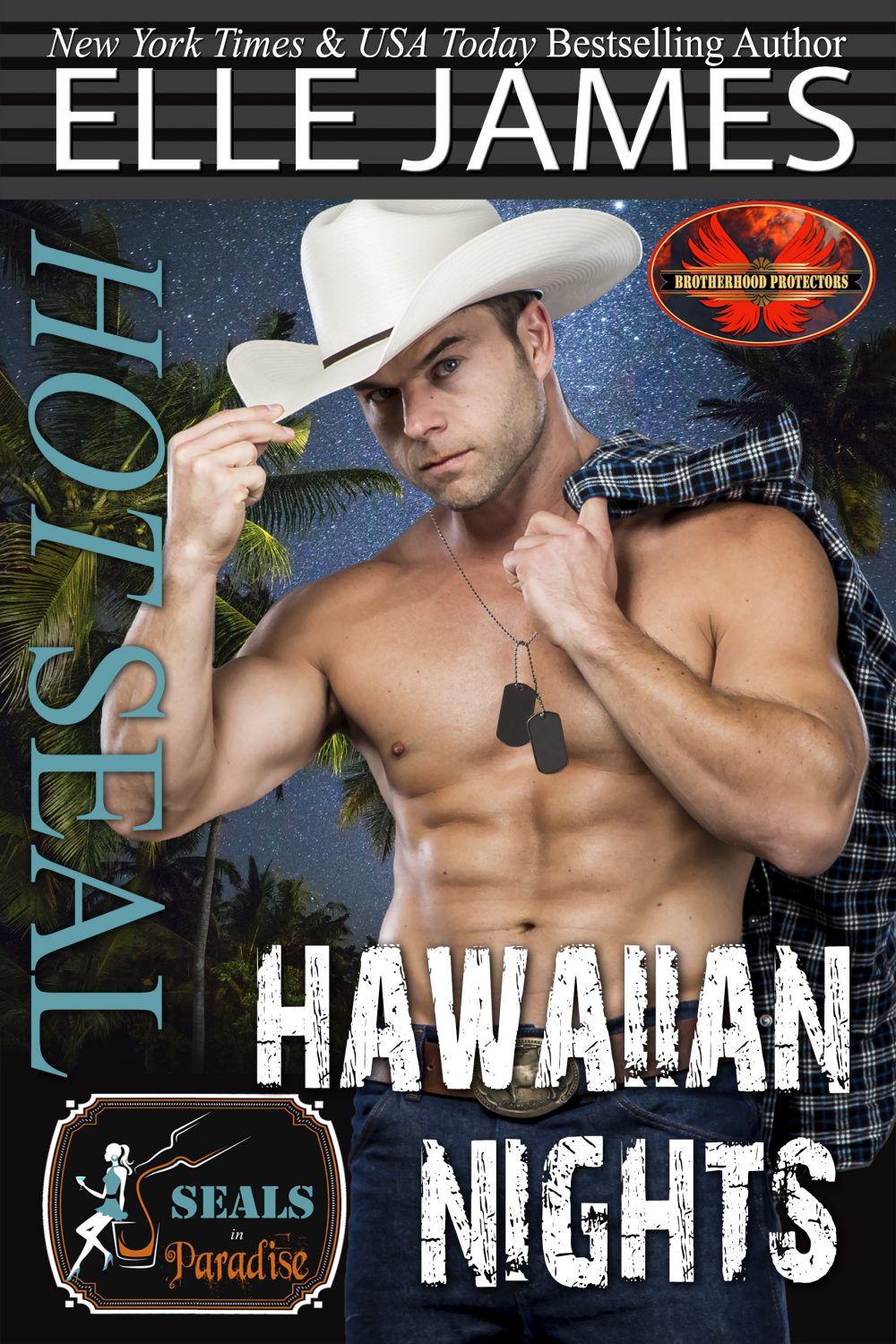 Former Navy SEAL's first assignment as a Brotherhood Protector is to secretly guard a Hawaiian cattle baron's daughter from a kidnapping threat
Jace Hawkins (Hawk) thought he was headed home to Montana after leaving the Navy SEALs, but his first assignment at the Montana-based Brotherhood Protectors is to fly to the Big Island of Hawaii to secretly protect a cattle baron's daughter. His goal is to keep the lady alive while pretending to be a ranch hand. The ranching is second nature since he grew up on a ranch in Montana. Protecting the daughter is where the challenge lies.
Kalea Parkman has had free rein of the 130,000-acre Parkman Ranch since she was big enough to fit her feet into stirrups. She refuses to curtail her freedom just because she's had a couple of near-misses with a potential kidnapper. But when a mainlander cowboy hires on as a ranch hand, he manages to shadow her every move. And the man has skills…with the animals…and with her. Even though he's as sexy as sin, he's no less annoying.
When attempts to take her increase, the new cowboy insists on protecting her at all costs. They must rely on each other to stay alive until the threat is neutralized, while hopelessly resisting a desire that rivals the heat of the Kilauea volcano.
** Hawaiian Nights ** is part of the Brotherhood Protectors Series. It is also in the "SEALs in Paradise" connected series. Each book can be read as a stand-alone. They do not have cliffhanger endings and do not have to be read in any particular order.