Protecting His Cowgirl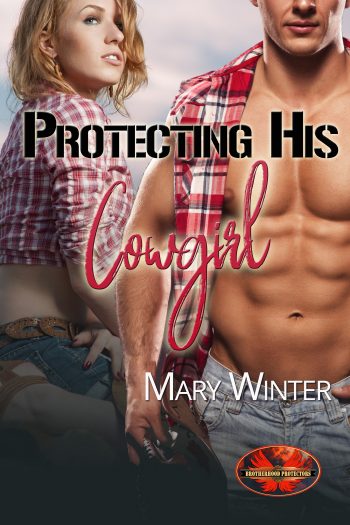 Shelby Salwell tries not to stress over a few lost steers. Sure she can't afford the financial hit, but she'd deal. Until her best friend convinces her to hire the Brotherhood Protectors to get to the bottom of the thefts. She just hopes whoever they send doesn't find out about what she does when she isn't waitressing, or the terrible events she's tried so hard to forget. Some secrets need to remain hidden because some wounds may never heal.
Greer "Bull" Gorsch has wanted the sexy redheaded waitress at the café, so he takes the assignment to find out who is behind the cattle thefts at Shelby's ranch. He doesn't count on a fearful young boy to bring up memories he thought long buried or the reason why the young man is on her property. Suddenly he's dealing with more than an ordinary cattle theft and in spite of his best intentions, he's falling in love with his assignment.