Unknown Identities Box Set: Brotherhood Protectors World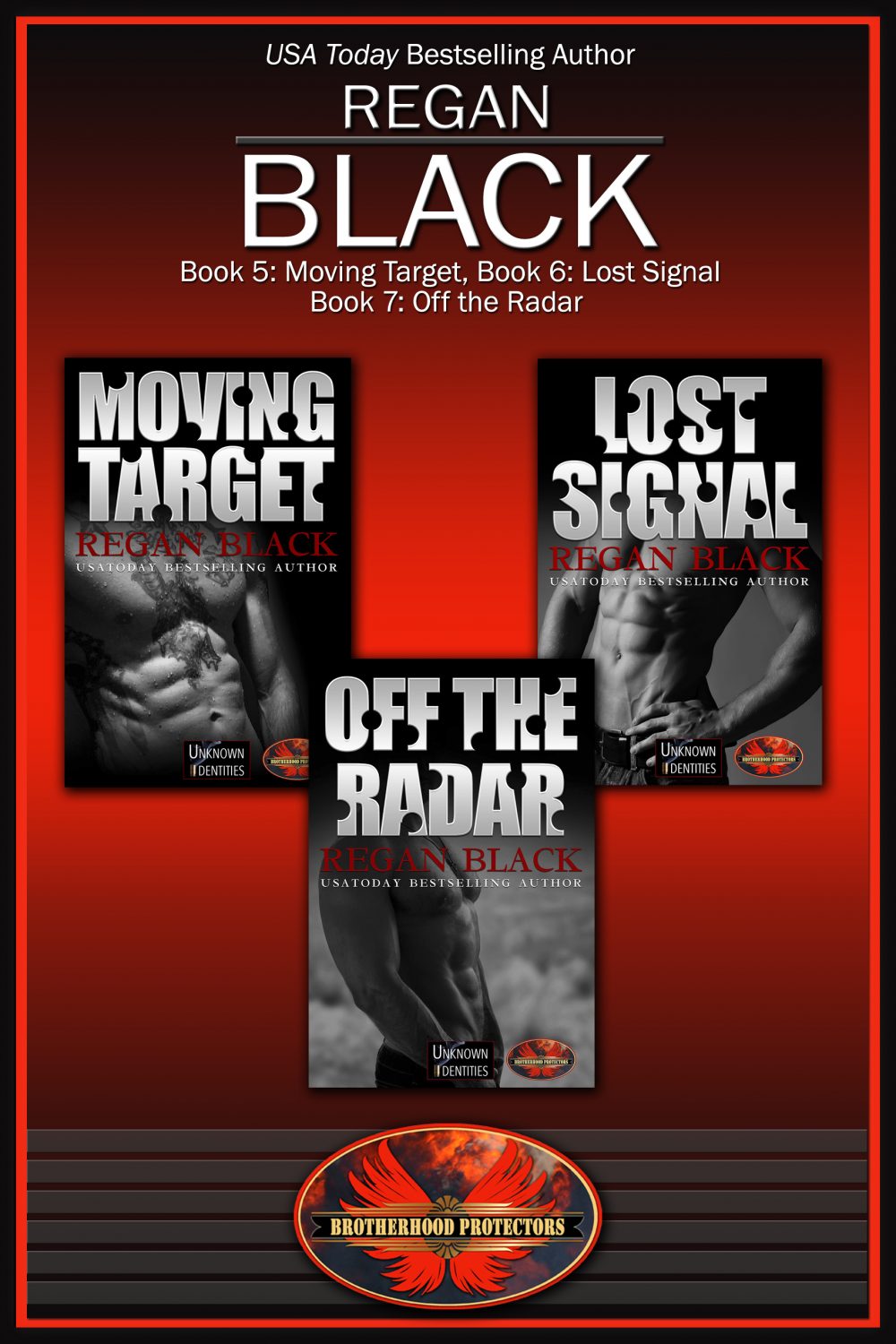 Moving Target
John Noble returns in a new adventure to thwart the Unknown Identities agency's latest attempt to rebuild…
Scott Blackwell proudly served the U.S. Army until he was accused of murder, court martialed, and imprisoned. When a covert team pulls him out of his cell things go from bad to worse with an impossible ultimatum: kill one target and go free, or go back to jail for life.
Jaime Castle is headed home to Montana for some much-needed vacation time. Wrestling to change a flat tire on a deserted road, she's grateful for the help of a stranger – until she finds herself caught up in a world of trouble and danger she didn't know existed. Now she must decide who to trust and what to believe before it's too late.
Lost Signal
A covert agency turned him into an indefatigable operative who survives by two rules: carry out all orders as given and never leave a witness.
Wildlife photographer Hope Small has returned to the Crow Reservation in Montana to capture footage of migrating birds. Her ordinary day full of waiting in a beautiful, remote field becomes a nightmare when an armed man crosses her path and abruptly begins to hunt her.
Running for her life, she does what she must to survive, only to discover the man beneath the cold-blooded killer. A man in desperate need of help that only she can provide.
Off The Radar
He thrived as a Navy SEAL… Can he survive as a spy?
Danny Connolly fell off the radar, presumed killed in action during a mission with his SEAL team. No one he trusts knows he was rescued by Unknown Identities, a covert agency that literally remade him to fit their specific agenda.
Special Agent Chloe Spencer has been tasked with unraveling an intel leak within a company working on cutting edge technology with civilian and military applications. Unfortunately, every minor lead is a dead end.
Danny's new skills empowered him to compromise the company undetected, but Chloe's persistence has made her a target. Unable to accept his orders to kill her, he chooses to save her instead, putting them both on the wrong end of a lethal equation.