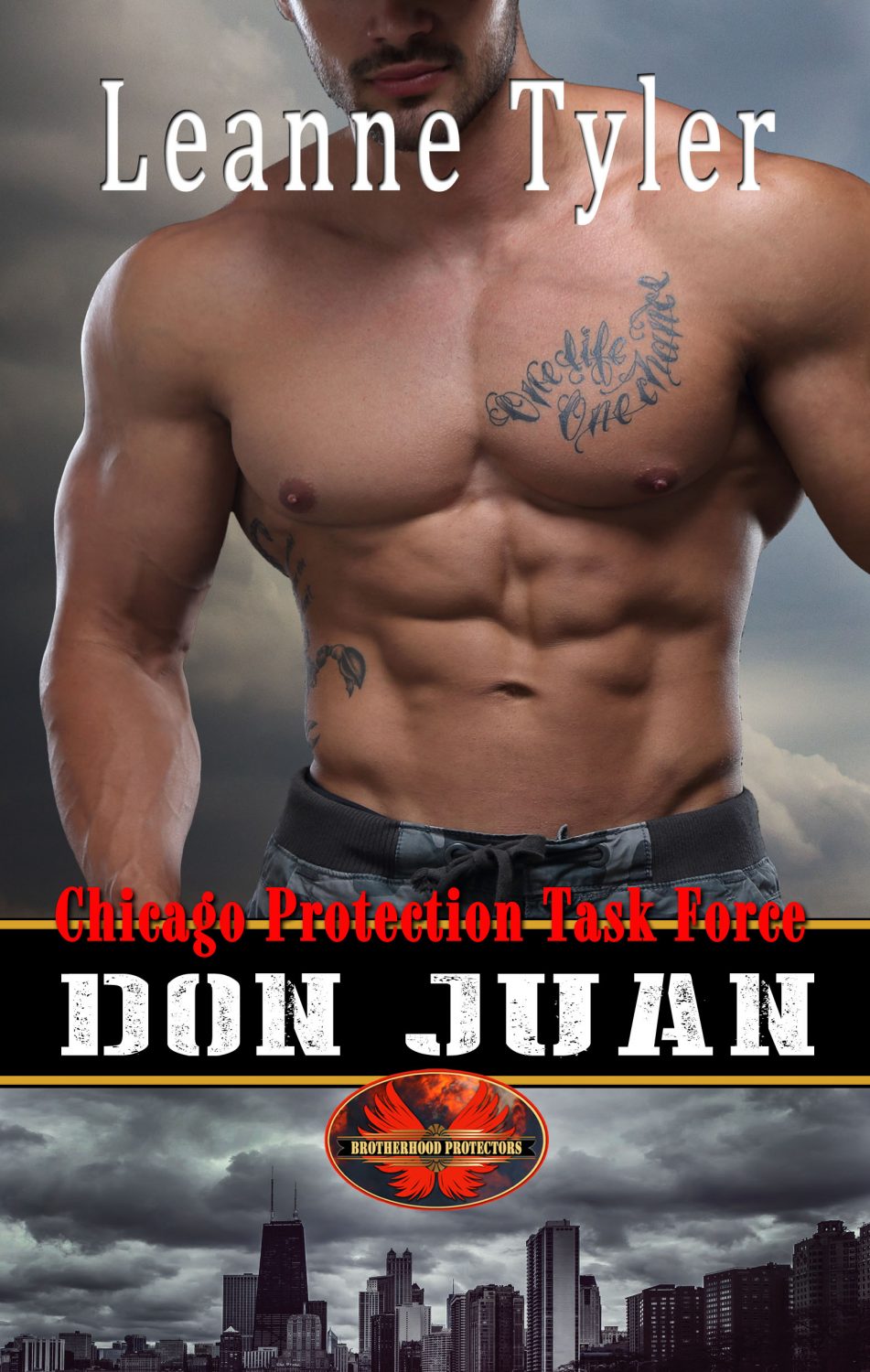 Simone Reid is out on the town with three friends when she witnesses a gang shooting and murder at the Pied Piper Bar. Now, in addition to a horrible week spent trying to locate her missing father, she has to deal with a gang after her.
Ex-Marine Liam 'Don Juan' Donovan and his three teammates are in Chicago promoting Hank Patterson's Brotherhood Protectors to the metro police department when they're recruited to help on the Pied Piper murder. Liam spots Simone and immediately says he'll take the redhead, but he couldn't have guessed that protecting her will turn into a search for her missing father and his kidnappers.
Can this ex-Marine protect his heart from the sassy wildfire or will he become her Don Juan?