Falling For Her Temporary Bodyguard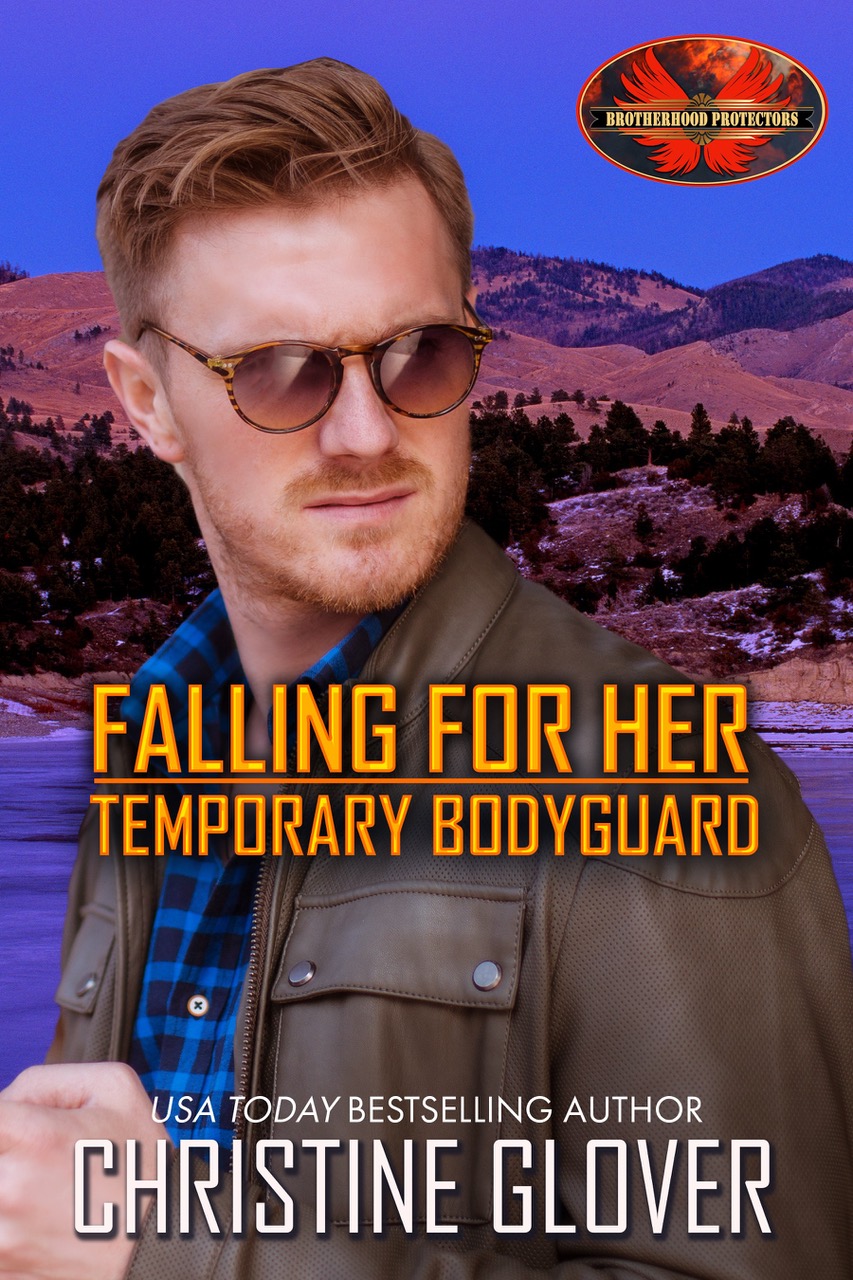 Navy SEAL Jacob Lawson returns to Montana to receive physical therapy for a bum shoulder that might permanently put him out of commission. When his sexy physical therapist is threatened by a dangerous criminal, he volunteers to guard her as a favor to the Brotherhood Protectors' leader. Jacob's attracted to her, but he won't take advantage of the situation. He won't touch her… though he wants to do that and so much more.
Claire Murray once put a mad man away with her testimony against him. Now he's free and she's terrified he'll follow through on his threats against her. The Brotherhood Protectors are a man short, so her muscular, powerful patient offers to fill in. She accepts his help only if he'll let her treat him for free. Soon spending her days and nights with this hot protector ignites tantalizing fantasies she craves for him to fulfill.
Unfortunately, Jacob's keeping his hands to himself… that is until she realizes the attraction is mutual during a sizzling after-hours physical therapy session. And though she usually doesn't make the first move, Claire dares her gorgeous temporary bodyguard to act on their desire.
When he does, they unleash their sexual chemistry, but when the danger escalates, Claire insists on luring her stalker out of hiding so she can stop him. Now Jacob must put the woman he's grown to love in the line of fire to save her life…