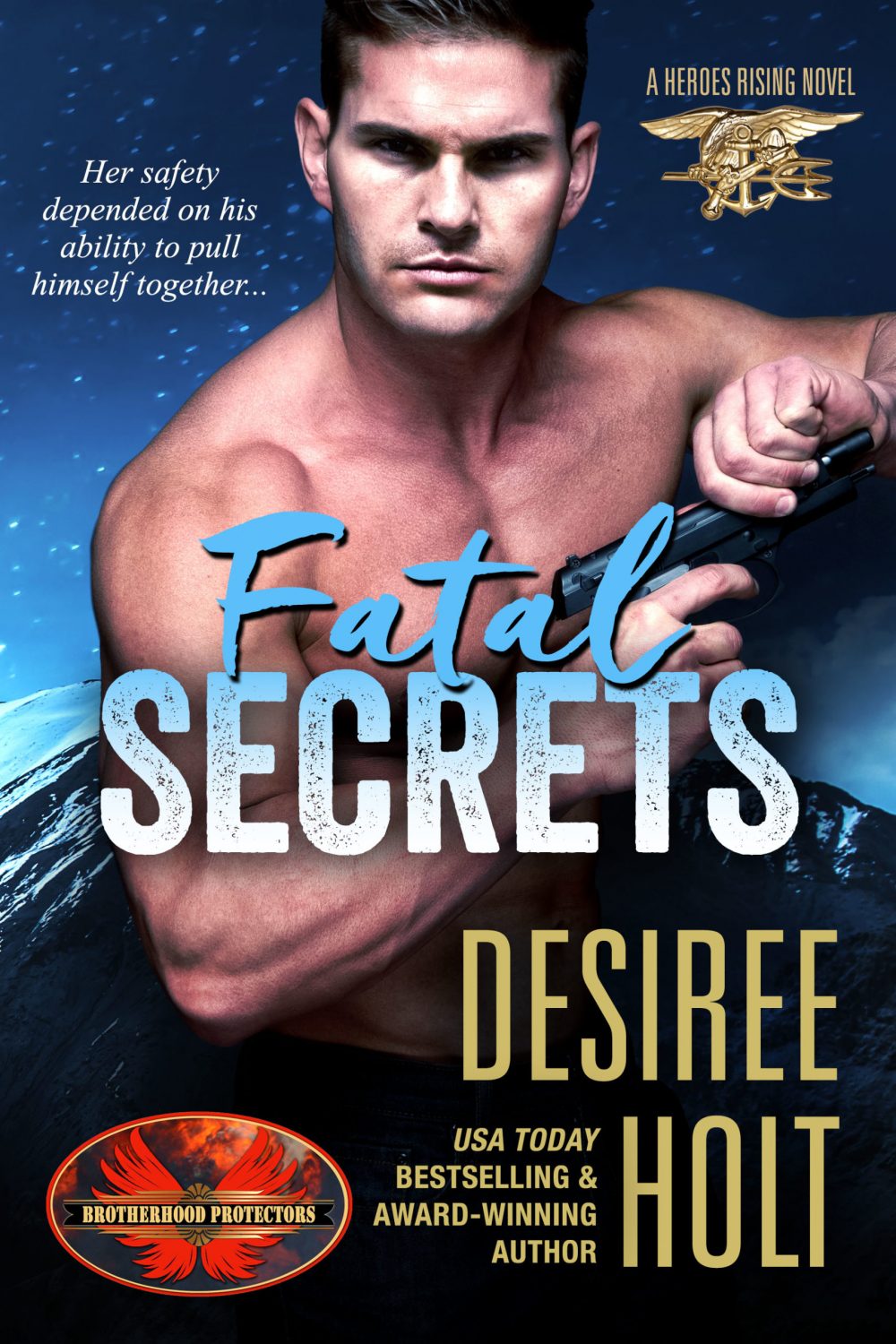 Ten years later and the murderer of Zoe's friend has still not been caught. But now the reporter, with a contract to write a true crime book about it, is turning over every rock she can. But someone wants to frighten her off, adding to her stress level. On a rainy night, after some long days of research and interviews, a cold drink in a roadside bar eases the pressure, along with the very sexy, war-weary ex-SEAL whose bed she falls into. Zoe's not given to one-night stands but, for the moment, this guy is just what she needs.
Bitter at being medically discharged, still haunted by nightmares of the last mission, Sean Patterson has finally accepted his cousin Hank's invite to check out Montana. He's got his choice of Brotherhood Protectors or joining the staff of the new sheriff, either of which could be the turning point in his life that he needs. Either way, when he agrees to act as bodyguard for Sadie Patterson's friend, Zoe Young, he is stunned when he's face to face with  the woman with whom he shared the best night of sex ever.
Together twenty-four-seven, the emotional connection between them explodes along with the increased danger. When they finally uncover the answers, they are shocked to learn who the killers are But will Zoe survive a last attempt on her life so she and Sean can explore a life together?