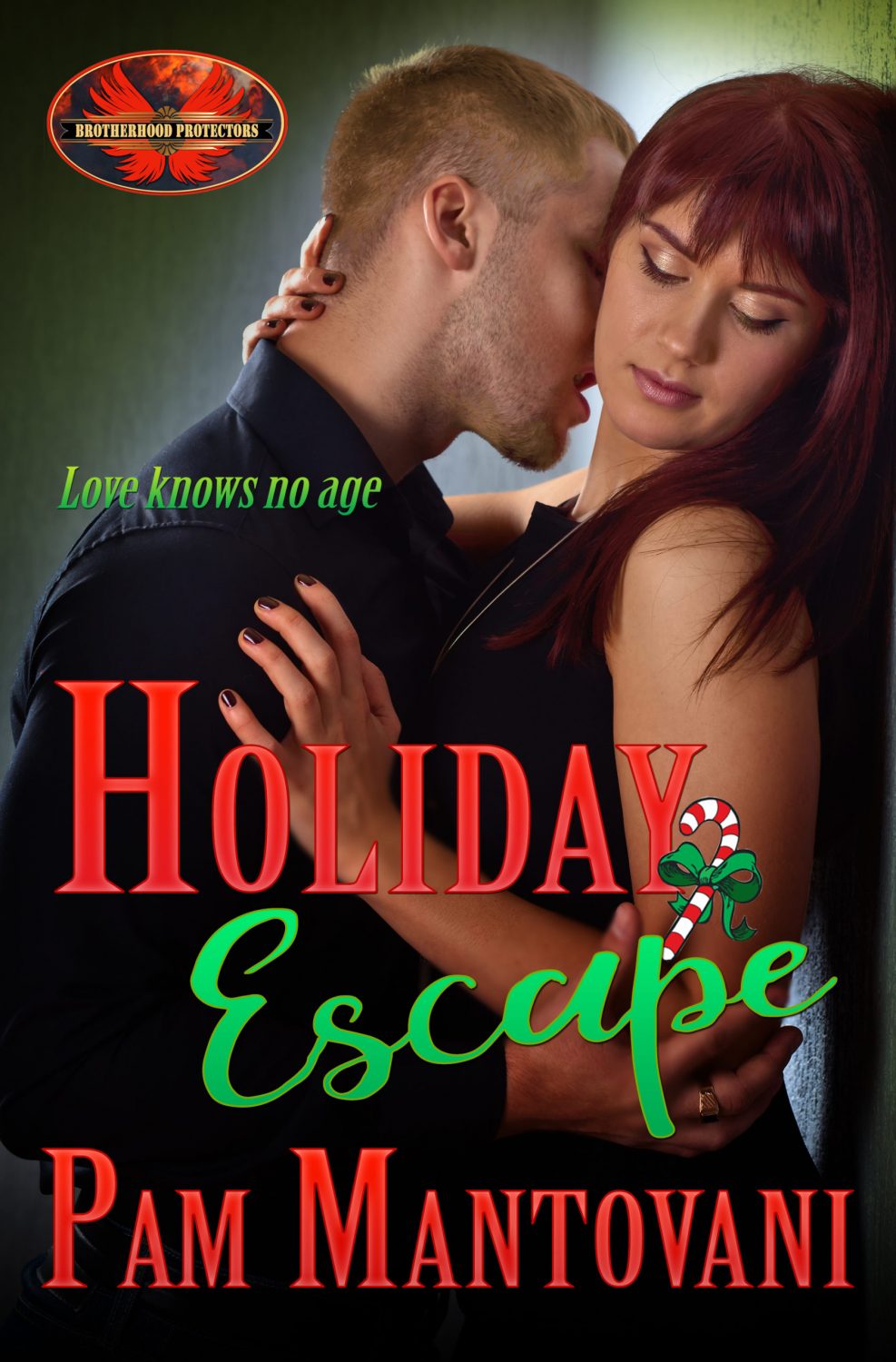 Former Secret Service Agent Samantha Ethridge accepts an assignment with the Brotherhood Protectors to give a movie technical advice. When a hot young actor witnesses a murder and is accused of the theft of a fortune in stolen diamonds, she helps him escape and protects him until the real culprits are caught. But protecting herself from acting on their mutual attraction, one she hadn't expected with a man twelve years younger, won't be easy.
Christopher Reardon has been fascinated with Samantha since day one of filming. She's intelligent, strong and sexy in all the right ways. He's determined to get to know her better, but when he's accused of crimes he didn't commit, he turns to Sam to help prove his innocence and they go on the run.
It might be the season of peace and joy but the people after them are intent on harm rather than good will. Between car chases and a candy cane making demonstration, Sam and Christopher remain hidden – while revealing secrets, vulnerabilities and desire. When they decide to confront the enemy and stage an act to prove Christopher's innocence they have to rely on trust, believing in each other, and maybe a sprinkling of holiday mistletoe, to give them a fighting chance.