Midnight Ice Duet: Brotherhood Protectors World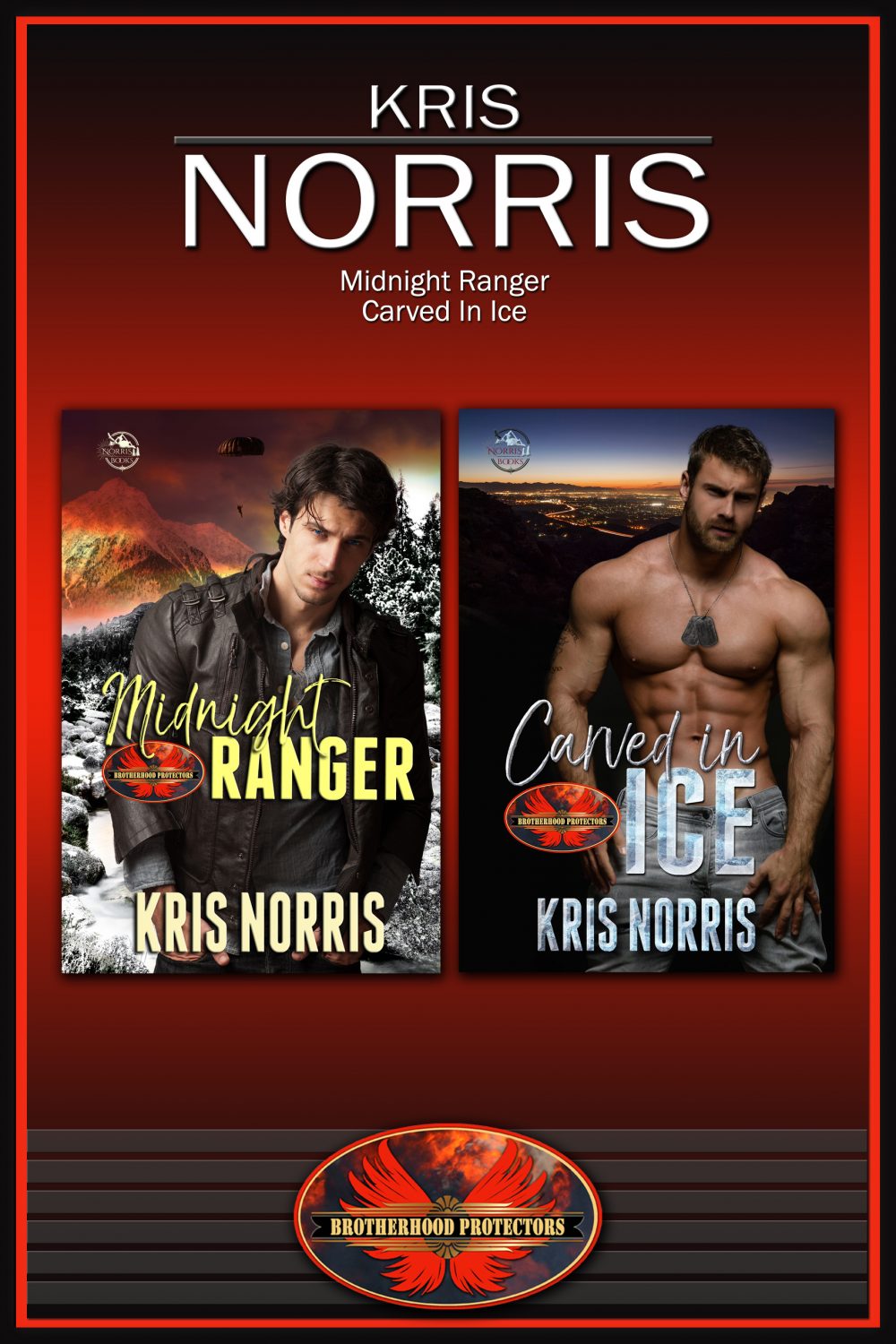 Midnight Ranger
A single moment can change everything.
That's all it took for Sam "Midnight" Montgomery to find himself discharged, stateside, and struggling to fit into civilian life. So, when Hank Peterson threw him a Hail Mary in the form of a job working for Brotherhood Protectors, Sam stepped up. Shifted his focus from protecting his country to protecting souls in dangerous situations. A role he'd excelled in until his latest mission became Bridgette Hayward—a feisty assistant US Attorney and the reason Sam joined the Army Rangers all those years ago.
She doesn't want his protection. He gets it. Bridgette is smart, confident and determined to take care of her stalker on her own, while making his job—and his life—as difficult as possible. Not a problem. Sam's accustomed to adversity. He's faced worse and survived, so, if Bridgette needs to go a few rounds before being able to move forward, he can take whatever she dishes out. Especially, if it means moving forward together.
He thought he'd successfully buried his feelings for her in the Afghanistan desert, but he'd only been fooling himself. Though, he's discovering it was easier to infiltrate enemy fortresses than charm her back into his bed. Thankfully, he doesn't know the meaning of the word quit—not with his heart and her life on the line.
He has until the trial begins to make his move without compromising her safety or risk losing his last shot at a second chance.
Carved In Ice
No sacrifice goes unpunished.
After fifteen years of as an Air Force PJ, Russel "Ice" Foster's military career is in the crapper. With the equivalent of a scarlet letter hanging over his head, he's trying to make the best of a bad situation. He's survived firefights, MREs, and endless traumas. So, civilian life should be a walk in the park…
Except that he hasn't been discharged twenty-four hours, and he's already involved in a bar fight and driving a drunk girl home. He doesn't know more than her first name, and Quinn makes it clear she intends to keep it that way.
He's just trying to be a gentleman—ignoring the searing desire burning beneath his skin whenever he looks at her. He's been trained to do hard things, and not taking her to bed? Right up there with his last HALO. But every good soldier has a plan, and he's mapped out a strategy to get her back in his arms—where he has every intention of keeping her. He just didn't expect her to bolt—or to discover she's neck-deep in trouble. The kind that's liable to get her killed
With the help of his new boss, Hank Patterson, and his company Brotherhood Protectors, Russel's determined to find some answers. But the truth comes at a price, and if he fails this mission, he'll lose more than just his honor. Because despite all his training, even he can't raise the dead.