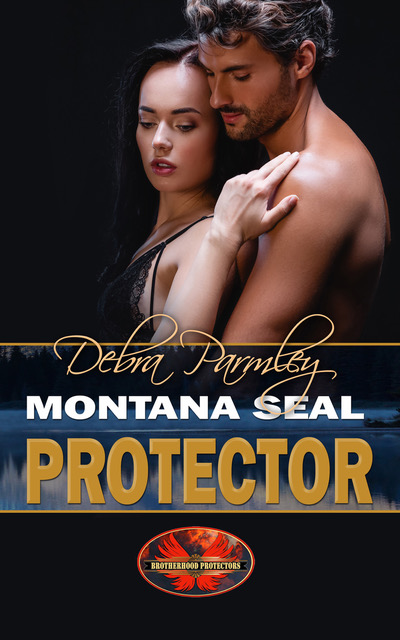 Kindergarten teacher Ellen Young has a stalker with a love obsession who has followed her since college. When he attacks her in the school parking lot, she struggles to get away. He is winning when a man sees them and yells, the distraction just enough for her to break free. Now she is at the Three C's Ranch in Eagle Rock Montana learning self-defense.
Travis "Ballistic" Bannerman, SEAL vet, widower, and father of a five-year-old son, leaves the teams to come home to take care of his son when Hank Patterson offers him a job with the Brotherhood Protectors. He's more than happy to teach Ellen to get over her fear of guns and would like to date her. But there's a no fraternizing rule and he's focused on taking care of his son.
When Ellen graduates from the program and takes a job teaching Kindergarten in Eagle Rock, his son is one of her students. She'd love to date the handsome SEAL, but that would be conflict of interest and she doesn't want to lose her job.
He makes her want to break all the rules to be with him. They're dating when her stalker finds her and succeeds in kidnapping her. He doesn't realize he's become the enemy of a Navy SEAL determined to hunt him down, retrieve his woman, and exact vengeance.