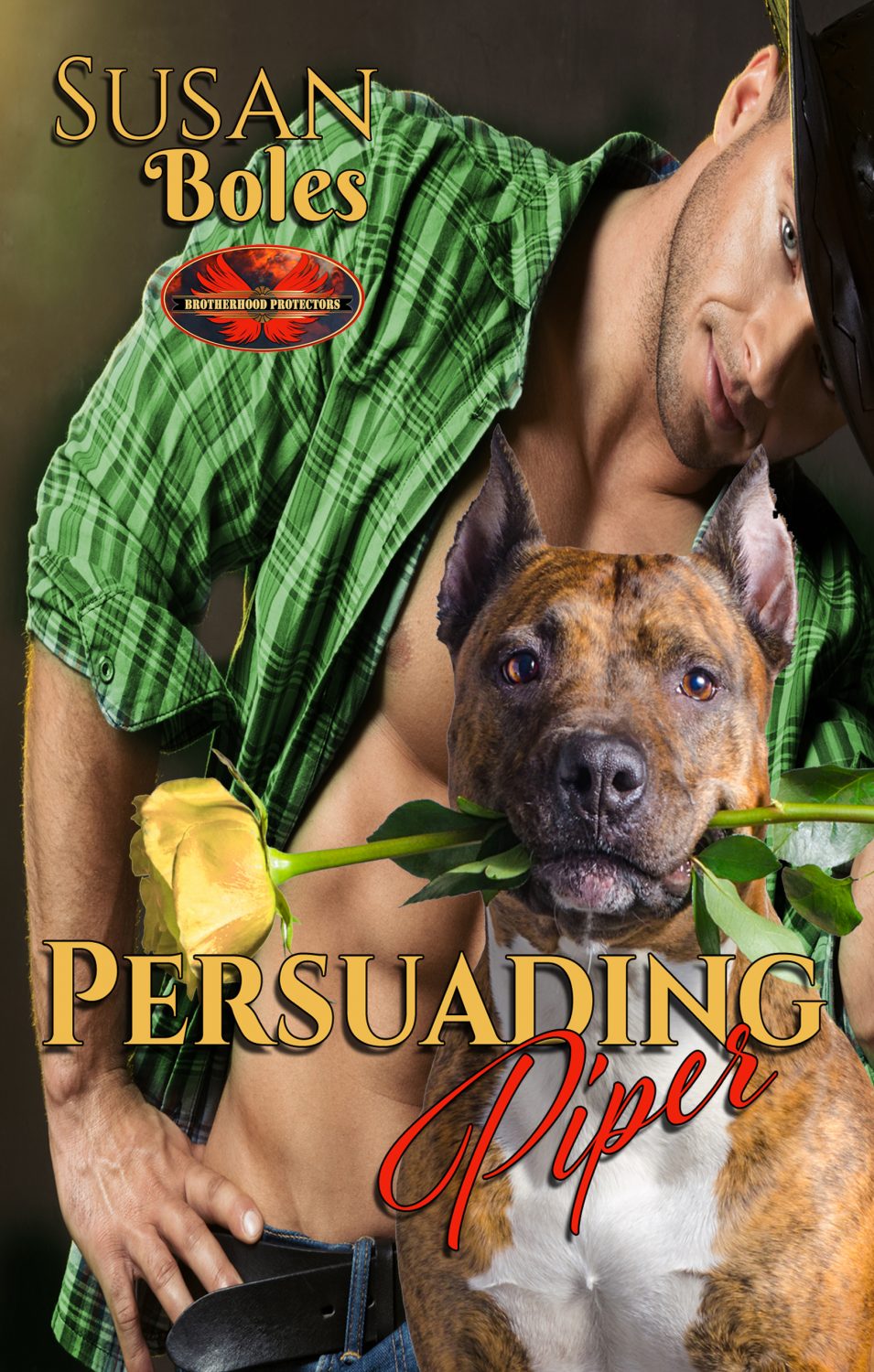 Piper McKenzie has a great life. She lives in a planation home that's been in the family for generations with her overprotective father and Ham, the family guard dog. She dates, but keeps her broken heart under lock and key. Nobody will ever hurt her again like Ian Elliot did.
Ian "Hawkeye" Elliot lives his lifelong dream of being a Navy Fighter pilot until a busted eardrum clips his wings forever as a pilot. Brotherhood Protectors, Inc. throws him a lifeline working with other retired veterans offering valuable skills honed by military service. Until his latest assignment, nothing shakes him, but this job threatens not only the life of the woman he loves, but also his heart.
Using a visit to his mother as cover, Hawkeye arrives back in town to provide bodyguard services to Piper's father. His challenge is to keep his charge alive while avoiding the glares and hostility from the girl he left behind. Complicating his job is Ham-the-guard-dog, who hates him.
The question is which is more deadly? Bullets, a mean dog, or emotions? Only time will tell.