Sultry Seattle Nights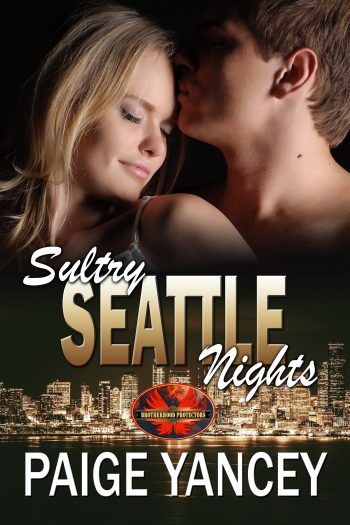 Six years after an insane one-night-stand with a hunky SEAL while serving in the military in Germany, Dr. Siobhan Monahan is back in Seattle raising the daughter they conceived that night. When she accidentally overhears her emergency room patients speaking about a planned attack on her city, she's on alert and scared for herself, her daughter and the people of the city. Her first instinct is to get her daughter to safety and then call and old friend she'd met on active duty, Hank Patterson who owns a security firm, Brotherhood Protectors. He sends some of his men to keep her safe and to help thwart the attack before people are killed. One of his men just happens to be her one-night-stand from six years. Boy is he surprised.
J.B. Wayne, aka Atlas, has been with the brotherhood for five years after an injury sidelined him from the Navy SEALs. When his boss sends him to protect a woman and her family in Seattle, he's surprised to find the woman he could never forget and she has a daughter with blue eyes, just like his. Temporarily setting aside his anger that Siobhan didn't tell him he had a daughter, Atlas joins forces with Siobhan to discover the source and target of the pending attack, racing against time to stop the mercenaries before someone gets hurt. Working together rekindles their attraction and gives Atlas a chance to know his daughter. When the job is done, he's determined to remain a part of their lives.