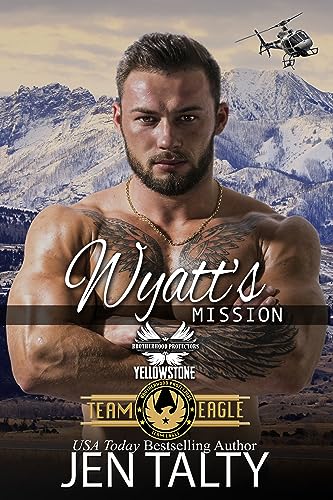 A dedicated animal behaviorist, Kirby Carrington finds herself caught in a dangerous situation while studying gorillas in the Congo. When tragedy strikes her team, leaving her assistant injured and the rest of her colleagues dead, Kirby's life is suddenly at stake.
Desperate for help, Kirby reaches out to her long-time friend and ex-Navy SEAL, Wyatt Bixby. Wyatt has secretly harbored feelings for Kirby for years but has always respected her desire for a casual relationship. However, when he learns of the danger she faces from ruthless poachers, he realizes that he must step up and protect her at all costs, even if it means risking his own heart.
As Kirby and Wyatt navigate the treacherous terrain of the Congo, they must not only outsmart the poachers but also confront their own emotions. With each passing moment, their bond grows stronger, and they discover a love that cannot be denied. Together, they embark on a daring mission to ensure their own survival.