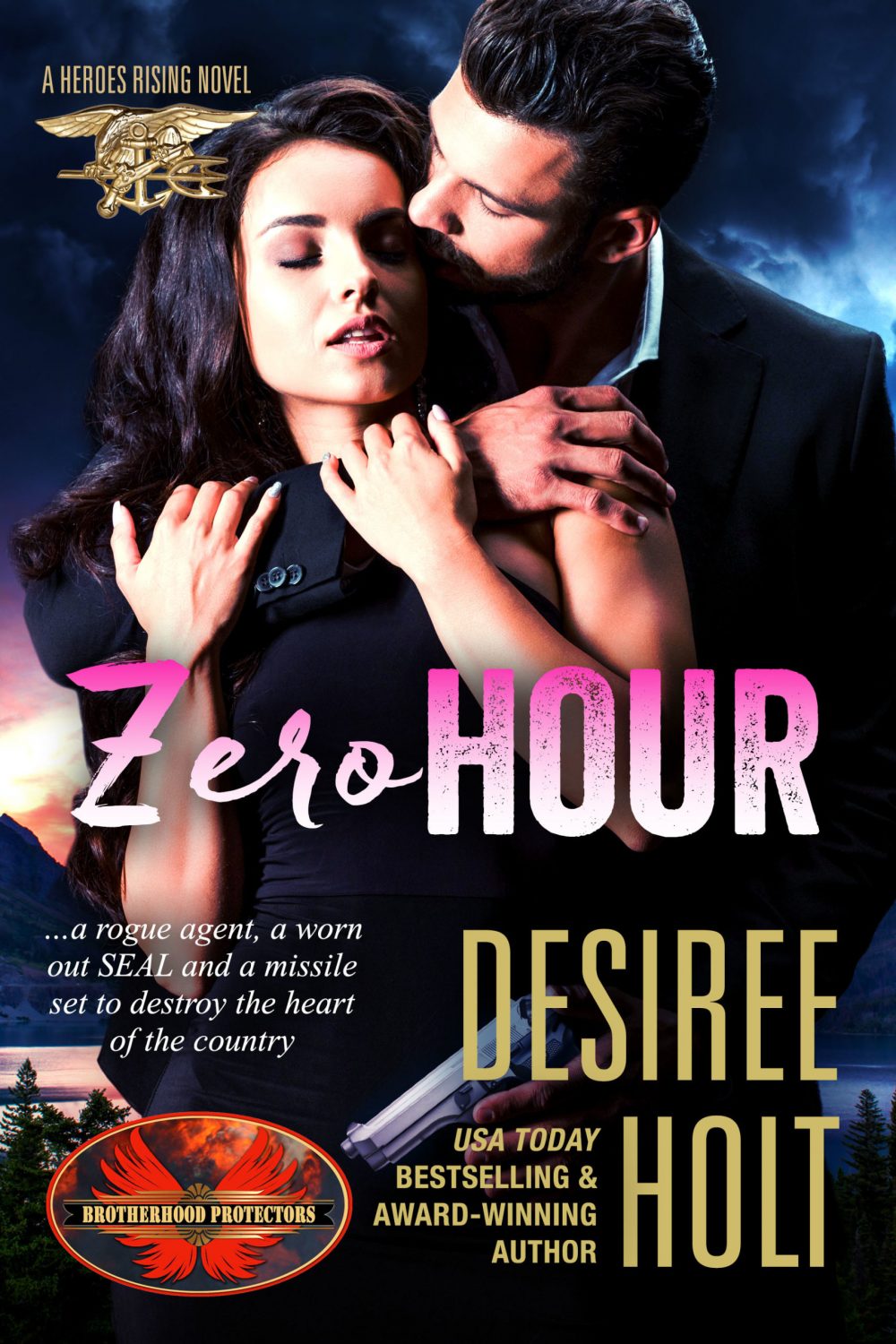 Teresa Fordice didn't want to go rogue but…
 Arms manufacturer Reed Morgan's secret money man is dead and wild rumors of a dangerous plot are floating. Tasked with finding out what it is, ATFE agent Teresa Fordice must flee for her life. She ignores the order to come in from the field, instead she runs to Montana and the place where Morgan's secret plan is being hatched. But finding Jesse Donovan there, the man who walked out of her life, complicates things even more.
He might have left the SEALs but the memories of battle still haunt him…
The recurring nightmares made Jesse Donovan walk away from the best woman he ever met but now Fate has thrown them together and he has a chance to redeem himself. Can he get past the memories to help her on her mission to take down a man who may be plotting against the country?
Zero Hour…
 What is it? When is it? What is Reed Morgan planning? Can Terry and Jesse find out in time and can they stop him? And what will happen with them after that? Can he walk away again? Will she let him?